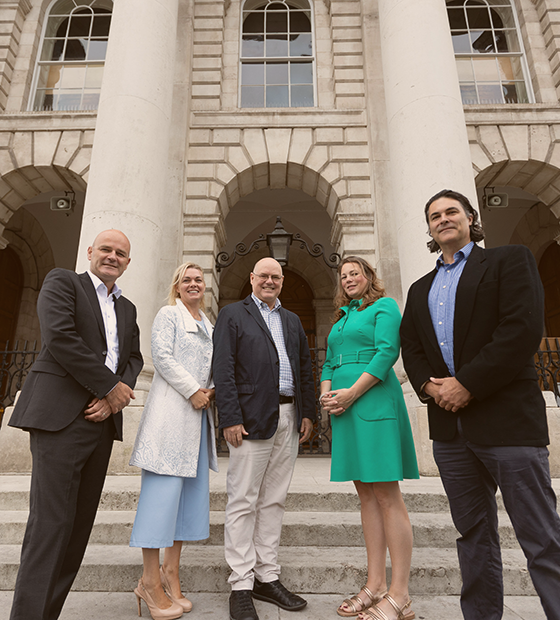 Intelligent, integrated integrity management at scale
A team of researchers at Trinity College Dublin has secured €365,000 in funding to develop an AI-driven platform to address failings in ethics and compliance that are causing large multinational companies to suffer huge losses every year due to fraud, corruption and unethical behaviour. IntegrityIQ will be a spin-out of Trinity Business School, a top-ranking business school worldwide, and is supported by The Learnovate Centre, a global research and innovation centre in learning technologies in Trinity College Dublin. The €365,000 funding was granted under Enterprise Ireland's Commercialisation Fund.
Revolutionising Ethics Training
IntegrityIQ, an AI-driven integrity platform, is based on a concept developed by Dr. Daniel Malan, a leading expert in the field of Organisational Integrity and Director of the Trinity Corporate Governance Lab, Trinity Business School at Trinity College Dublin, the University of Dublin. Ethics Officers of large corporations struggle with two main problems in their ethics and compliance training: the availability of relevant content and the delivery of effective programmes at scale. Current scalable solutions are mostly ineffective tick-box exercises while effective customised solutions are expensive and unscalable. IntegrityIQ offers an affordable personalised solution at scale.
The IntegrityIQ concept has been validated by global leading companies who have all written formal letters of support for the project. Several companies have also expressed interest in participating in pilots of the new software. The product, which IntegrityIQ will develop with the support of Learnovate over the next 18 months, provides an immersive environment for employees to share perceptions about integrity risks and corporate culture and to sharpen their ethical decision-making skills in a simulated corporate environment. It also facilitates the process to make protected disclosures (whistleblowing) and captures relevant data that is available in real-time for internal and external reporting processes.
On the platform, each employee will engage within an immersive, innovative and completely confidential environment. They will create an avatar that is comparable to their own employee profile and will then enter a simulation where the avatar has to deal with a series of ethical dilemmas.